CARIS DEMPSTER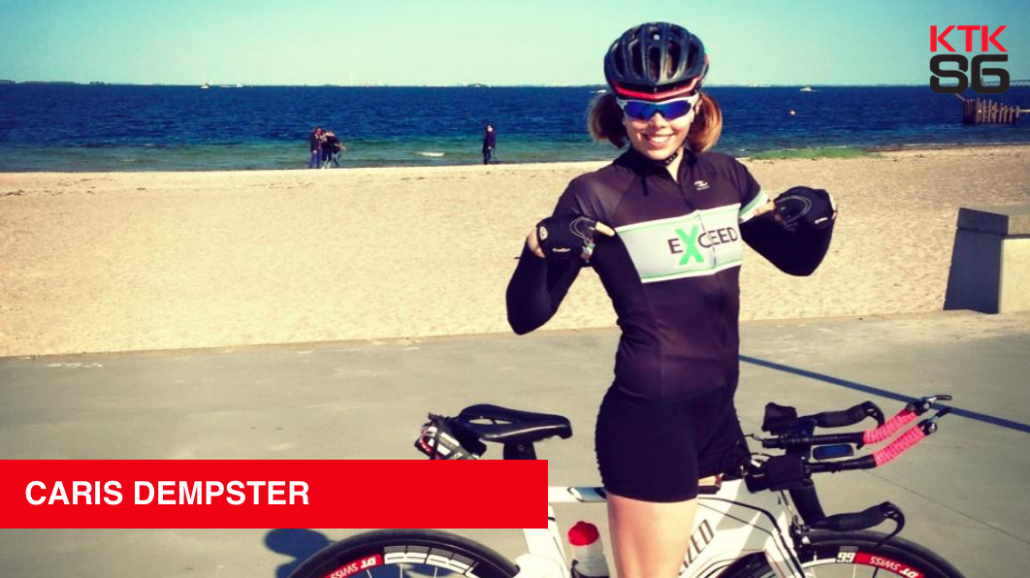 Kort biografi
I started triathlon in 2015. It all started because I was coaching my swimming squad in Australia and a big chunk of my squad were triathletes, they never stopped talking about triathlon so I thought I shouldn't waist all those years in the pool and massive endurance base from my childhood. So I thought I would give it a go. I only did one triathlon before coming to Denmark.
I joined KTK86 because it's a small tight knit group that looks after each other and I felt like KTK'ers were the only people who looked after me when I first arrived, so I moved from another Danish club to KTK86 because I wanted to perform and be loyal to a club. KTK86 is smaller and I love a tight club environment.
Sæsonplan
DM Sprint Tri På Tyren (20. maj)
DM Tri Serien 1. runde Furesøen (27. maj)
Karrebæksminde Triathlon Olympic Non-Draft (3. juni)
Øresund Triathlon Halv Distance Non-Draft (25. juni)
Odense Aquatlon (30. juni)
Triatlon 111 Non-Draft Middelfart/Odense (1. juli)
Silkeborg Halv Distance Triathlon Non-Draft (27. august)
Årgang
Årgang 1990.
Uddannelse
Fitness trainer / Swimming pool operation / Swimming- and triathlon-coach.
Arbejde
At the moment I'm not allowed to work but if I get accepted into the country then I would love to be a swim and cycle coach. Perhaps start a small business in fitness training.
Favoritdistance
Halv Ironman.
Styrke(r)
Obviously swimming but I also feel I can pace well and do my own race. I'm also very good at talking in races and training, that's my specialty!
5 bedste placeringer i karrieren
Nr. 3 Ironman 70.3 Western Australia 2016
Nr. 6 DM Halv Ironman Aalborg 2015
Nr. 2 Ironman 70.3 Mandurah AG 18-24
Sponsorer
Bike maintenance, Lars Hansen / Nutrition adviser, Lars Hansen / Flights and accommodation, Lars Hansen / Technological and data downloader to TrainingPeaks, Lars Hansen.
Medier
Godt råd til andre medlemmer
Don't avoid your weaknesses, spend time training it. Get a bike fit. Do strength training to prevent injury. Stretch your hip flexors. Train hard and have fun.